Home
Talk

108
2,201pages on
this wiki
Welcome to the Toaru Universe Wiki
The place where everything about science and magic meets.
• Have something to talk about? Visit the forums! •
Featured Article for the Month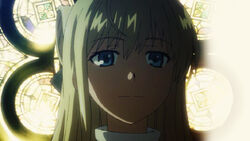 Laura Stuart: is the Archbishop of the Church of England and the head of its 0th Parish, Necessarius. As the leader of an entire Christian denomination and the head of its secret anti-magic organization, she is one of the most politically powerful characters in the series. This, combined with her cunning personality, allows her to manipulate the political intrigue between the various Christian denominations, the powers within the England, as well as of those outside, specifically, Academy City. Despite her position she prefers to work behind the scenes if possible, and let others like Kanzaki Kaori or Stiyl Magnus deal with meeting with other factions face-to-face.

Though she does as many good things as she does evil things, where she's keeping an intricate balance so that it balances out to the point where it's impossible to tell whether she's good or evil. Due to this villainous nature of hers, she is at odds with other characters despite being allies. An example of this is that she is the one who had ordered putting the Collar on Index, and deceived Stiyl and Kaori into thinking that Index required having annual memory erasures, inorder to keep her from dieing. In spite of her villainous qualities she usually displays a lighter side, more befitting her two-faced nature. Where she has a casualy jokes when speaking towards equals like Aleister Crowley and Queen Elizard during serious discussions over the course of the series...(Learn more...)

Recently featured: Toaru Majutsu no Index SS: Necessarius Special Admission Test
---
Archive – More featured articles...
In Toaru Kagaku no Railgun S, now revolution day has come for STUDY, and with all their puissant arms are determined to bend Academy to their will. No sacrifice is too much for their goal, and they believe that none now can stop them. Who now can stand against the will of STUDY?

Why of course our dear Misaka Mikoto and her friends. In a race against time, Mikoto takes Febrie towards where Janie's powers call her, while her friends and some back-up try and crash STUDY's little Silent Party. Now both of the two parties pull all aces out of their sleeves for the final conflict. Thus begins the exciting climax of the Silent Party Arc.

Read more in the finale episode of the second season of Toaru Kagaku no Railgun: "Eternal party".

---

Previous Episode:
"Silent Party"
Next Episode:
To be continued...
Toaru Majutsu no Index News
More news? Check out this Wiki's News Archives.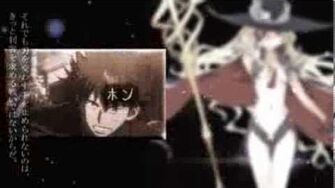 A MAD dedicated to the events of Shinyaku Toaru Majutsu no Index Light Novel Volume 9. Original video by ba96u of Niconico.
Toaru Majutsu no Index
Toaru Kagaku no Railgun
Toaru Kagaku no Accelerator
Toaru Nichijou no Index-san
Shinyaku Toaru Majutsu no Index Light Novel Volume 11
10 October 2014
"When I think about it, it was the same crossing as the one where I met "him". It was long before the white sister carrying many grimoires escaped the magic side and fell out of the sky that Shokuhou Misaki first met Kamijou Touma. Even now, Shokuhou Misaki remembers the spiky haired boy.
At first, she thought it was just some lame guy hitting on her.
And then, he saw her wearing a swim suit
And then, she hits him with her bag
And then, she experienced an indirect kiss.
And finally――.
He saved her life
This is one of the only few pieces of happy moments in her life that she can hold dear to. The strongest mental esper [Mental Out]'s important memory. The story which unfolds Shokuhou Misaki's past begins now.(Learn more...)
Well with about a weeks worth of time we got 147 votes with almost half going going for Mental Out Arc as the chosen title.
Mental Out Arc - votes 72
Shokuhou Misaki Arc(Current Placeholder) - votes 7
Queen's Memory Arc - votes 9
Mental Out Memory Arc - votes 1
Shokuhou Misaki's Memory Arc - votes 4
The Secret History of Mental Out - votes 40
Mental Arc - votes 4
Mental Stinger Arc - votes 4
Mental Reminiscence Arc - votes 4
Total - votes 147
Create blog post
Latest Posts
Hey i am a reviewer of index novels ( and things related to it) on youtube and i was wondering if i…

Read more >

what i mean is that the JC staff studoi is confused about witch one they should make first

you know …

Read more >

http://img0.joyreactor.cc/pics/post/full/Anime-ToAru-Kakine-Teitoku-Sogiita-Gunha-1413489.png

http:/…

Read more >
See more >