Home
Talk

108
2,228pages on
this wiki
Welcome to the Toaru Universe Wiki
The place where everything about science and magic meets.
• Have something to talk about? Visit the forums! •
Featured Article for the Month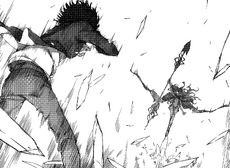 Gungnir: is the legendary weapon of Odin in Norse mythology, that also signifies his power, meaning someone wielding Gungnir wields the power of Odin and could draw out the spear's true power and would be able to freely use the great power that made Odin a god. In the world of Toaru Majutsu no Index it is an incredibly powerfull spiritual item a replica alone, even with only 70% of its power is enough to overwhelm a Saint, by one simply existing would threatened the balance between the magic and the science side.
Brunhild Eiktobel in "Toaru Majutsu no Index SS: Kanzaki" sucessded in making an imperfect replical of Gungnir capible of making natural disasters and calamities her queast to save . Later the plans to make it are stolen by Gremlin in order to make the spear themselves as it was the key to their plans to move the Majin Othinus to remove the 50/50 restriction that prevents her fully using her powers as a Magic God. This was done with the prorpse where she could make their various wishes come true by her remaking the world. Despite the efforts of Touma, Ollerus and others she did indeed acquire the spear, and uses it to destroy the world....(Learn more...)
Recently featured: Windowless Building
---
Archive – More featured articles...
In Toaru Kagaku no Railgun S, now revolution day has come for STUDY, and with all their puissant arms are determined to bend Academy to their will. No sacrifice is too much for their goal, and they believe that none now can stop them. Who now can stand against the will of STUDY?

Why of course our dear Misaka Mikoto and her friends. In a race against time, Mikoto takes Febrie towards where Janie's powers call her, while her friends and some back-up try and crash STUDY's little Silent Party. Now both of the two parties pull all aces out of their sleeves for the final conflict. Thus begins the exciting climax of the Silent Party Arc.

Read more in the finale episode of the second season of Toaru Kagaku no Railgun: "Eternal party".

---

Previous Episode:
"Silent Party"
Next Episode:
To be continued...
Toaru Majutsu no Index News
More news? Check out this Wiki's News Archives.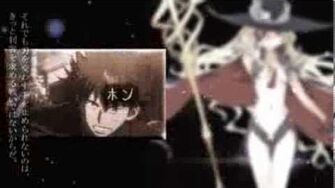 A MAD dedicated to the events of Shinyaku Toaru Majutsu no Index Light Novel Volume 9. Original video by ba96u of Niconico.
Toaru Majutsu no Index
Toaru Kagaku no Railgun
Toaru Kagaku no Accelerator
Toaru Nichijou no Index-san
Shinyaku Toaru Majutsu no Index Light Novel Volume 12
10 March 2015
Kamijou Touma
has just saved
Othinus
from the entire world. This girl who lost her powers as a
Magic God
becomes a freeloader in the
Kamijou Residence
as a shrunken little
fairy
. As for
Index
, she remains as she has always been, happily indulging herself in food. Thus, Kamijou finally gets back the everyday like he had desired.
However, a new threat immediately comes forth.
——The Magic Gods have started to move.
——At the end of this long journey, I've finally found you.
——Saint Germain. That's the name of the one that has everything in his hands.
Inside Academy City's gigantic commercial building complex, the Dianoid, Kamijou crosses paths with Saint Germain. The Dianoid, now a battlefield, is blockaded by the magic god. Among those dragged into the worst circumstances are the members of ITEM, Hamazura Shiage who is planned to carry their luggage, and the rank sixth Level 5, Aihana Etsu——or rather his impostor.
The clash begins.(Learn more...)
Well with about a weeks worth of time we got 147 votes with almost half going going for Mental Out Arc as the chosen title.
Mental Out Arc - votes 72
Shokuhou Misaki Arc(Current Placeholder) - votes 7
Queen's Memory Arc - votes 9
Mental Out Memory Arc - votes 1
Shokuhou Misaki's Memory Arc - votes 4
The Secret History of Mental Out - votes 40
Mental Arc - votes 4
Mental Stinger Arc - votes 4
Mental Reminiscence Arc - votes 4
Total - votes 147
Create blog post
Latest Posts
I saw that in the afterword of NT  vol 12 that sentence It's about time for Mikoto to have her turn…

Read more >

So the Spring Fes was a complete bust as expected but Miki said to watch out for more announcements…

Read more >

Hey i am a reviewer of index novels ( and things related to it) on youtube and i was wondering if i…

Read more >
See more >