Home
Talk

108
1,752pages on
this wiki
Welcome to the Toaru Universe Wiki
The place where everything about science and magic meets.
• Have something to talk about? Visit the forums! •
Featured Article for the Month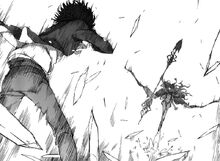 Hot off the heels of Othinus, let us not forget her masterstroke. The Lance of Gungnir Arc currently refers to the contents to 8th Shinyaku Toaru Majutsu no Index light novel volume, where GREMLIN finally makes their move in the construction of Gungnir and the forces antagonistic to them make separate moves on their own to take down.

Much of the storyline focuses on Kamijou Touma's and his allies attempts to reach Tokyo Bay where Sargasso, GREMLIN's base is located. However, it also shows the struggle of the various powers against GREMLIN and its effects on the world at large. Moreover, it shows the cunning of GREMLIN, as they spread chaos across the world, getting comparisons with their methods with Fiamma of the Right and World War III.

The arc continues the theme of Touma failing to to thwart GREMLIN completely, culminating in Othinus defeating Ollerus and Fiamma of the Right, and making Gugnir itself and destroying the world before Touma's very eyes...(Learn more...)

Recently featured: Othinus
---
Archive – More featured articles...
In Toaru Kagaku no Railgun S, now revolution day has come for STUDY, and with all their puissant arms are determined to bend Academy to their will. No sacrifice is too much for their goal, and they believe that none now can stop them. Who now can stand against the will of STUDY?

Why of course our dear Misaka Mikoto and her friends. In a race against time, Mikoto takes Febrie towards where Janie's powers call her, while her friends and some back-up try and crash STUDY's little Silent Party. Now both of the two parties pull all aces out of their sleeves for the final conflict. Thus begins the exciting climax of the Silent Party Arc.

Read more in the finale episode of the second season of Toaru Kagaku no Railgun: "Eternal party".

---

Next Episode:
"Silent Party"
Next Episode:
To be continued...
Toaru Majutsu no Index News
(September 10, 2013) Thus the world falls into shadow, NT8 is released. Shinyaku Toaru Majutsu no Index Light Novel Volume 8 is finally released, showing several crazy scenes and likely one of the most intense GREMLIN-centric volumes yet!
(August 25, 2013) What strange lives we lead, Accelerator gets his own manga. Second protagonist of Toaru Majutsu no Index, Accelerator, gets his own side story manga named as Toaru Kagaku no Accelerator or A Certain Scientific Accelerator to be drawn Yamata Shin. Little is known as of yet regarding this series specifically on how the Accelerator's story will be told or when in the timeline these events shall take place. Moreover, there is apparently a new character in the midst, implying an original story like Toaru Kagaku no Railgun. What is known however is that it will start in Dengeki Daioh in the near future, the same magazine that runs Toaru Kagaku no Railgun.
With this, if ever it begins, it would be the 5th Toaru Majutsu no Index-related manga to be in serialization.
Source: Trigger Happy End (Japanese).
(August 22, 2013) Upcoming Toaru Franchise Event Sneak Peek: Official Site to Open on August 26 - After a vague announcement about a "big announcement" regarding the Toaru franchise, a teaser site that talks about "A Certain Summer Campaign" opens, with a formal opening announced for August 26. Details about this event are sparse as of time of posting.
(August 11, 2013) New Index manga to be start on Gangan comics. Next month will begin a new manga called Toaru Nichijou no Index-san or A Certain Everyday Index-san. It will be a 4-koma manga (4 panels) and will be done by Mijin Kouka. This will give us three manga from the Toaru Majutsu no Index series running in a single imprint.
Source: Trigger Happy End (Japanese).
More news? Check out this Wiki's News Archives.
The second opening theme of Toaru Kagaku no Railgun S was aired on August 2nd. It is called eternal reality and is sung by fripSide.
Toaru Majutsu no Index
Toaru Kagaku no Railgun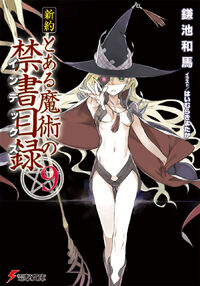 Shinyaku Toaru Majutsu no Index Light Novel Volume 09
10 January 2014
Othinus's rule has been fulfilled.
Sargasso, GREMLIN's base on Tokyo Bay and the battle stage, has disappeared. Not only that, the world itself is gone. Index, Misaka Mikoto, Lessar, and Birdway who came with him have of course vanished too.
In a space filled with darkness, only Kamijou Touma remains. There is a single reason for this: he possesses the right hand that acts as a reference point and restoration point for the world.
Othinus has become a god, so Kamijou Touma is no longer worth even the slightest interest. There is no chance at all for him to make his usual come-from-behind victory. That is the kind of world this is.
And... And... And... This is the story that crushes Kamijou Touma's heart. (Learn more...)
Create blog post
Latest Posts
Hi Guys,

To reward your Alliances membership, Wikia has teamed up with Loot Crate to run a cool Give…

Read more >

Hi all!

Fisrt of all: I love the anime and I love this wiki!

Furthrmore: I hope that I will be able t…

Read more >

Kono Light Novel ga Sugoi! is an annual light novel guidebook where various light novel series from…

Read more >
See more >